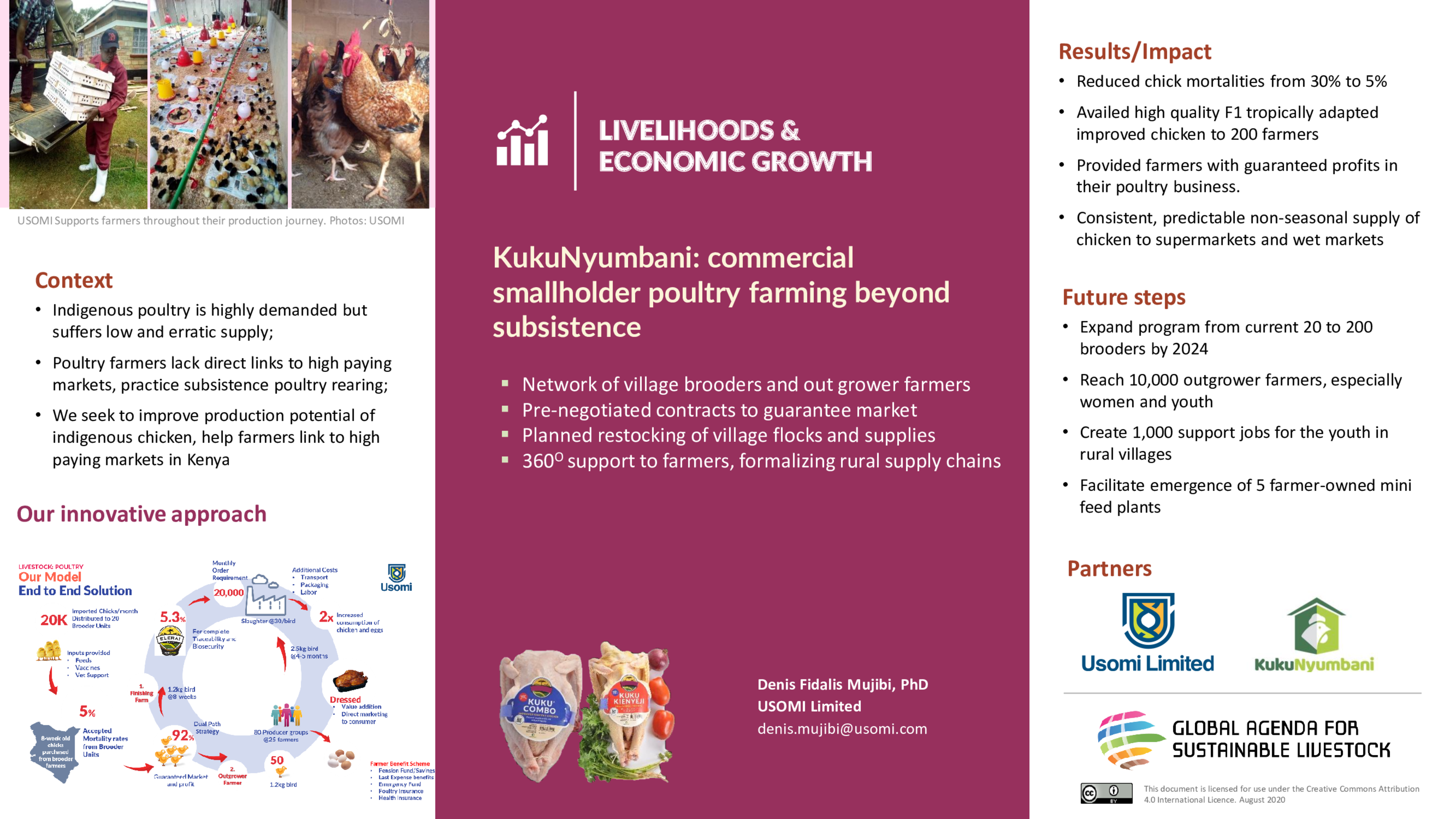 Description
Description
The KukuNyumbani program seeks to transform rural poultry production by enabling private sector-led multiplication and integrated delivery of chicks, feed, and vaccines, with a special focus on productivity and income growth for rural women and youth. Our ultimate goal is to empower rural households to acquire improved health, nutrition, and securing livelihoods. We utilize tropically adapted indigenous chickens reared in free range environments.
Comments
Will you collect any data about how participants will be affected by this program beyond number reached? For example, changes in monthly income, changes in household food security measures, or changes in indicators of women's empowerment such as increased decision-making within the household?
How does participation by a married woman in this project affect her role within her household and her relationship with her husband?
"Planned restocking of supplies" - does this mean vaccines and other inputs are provided?
What measures are being put into place to maintain these activities beyond the life of the project?
Add new comment