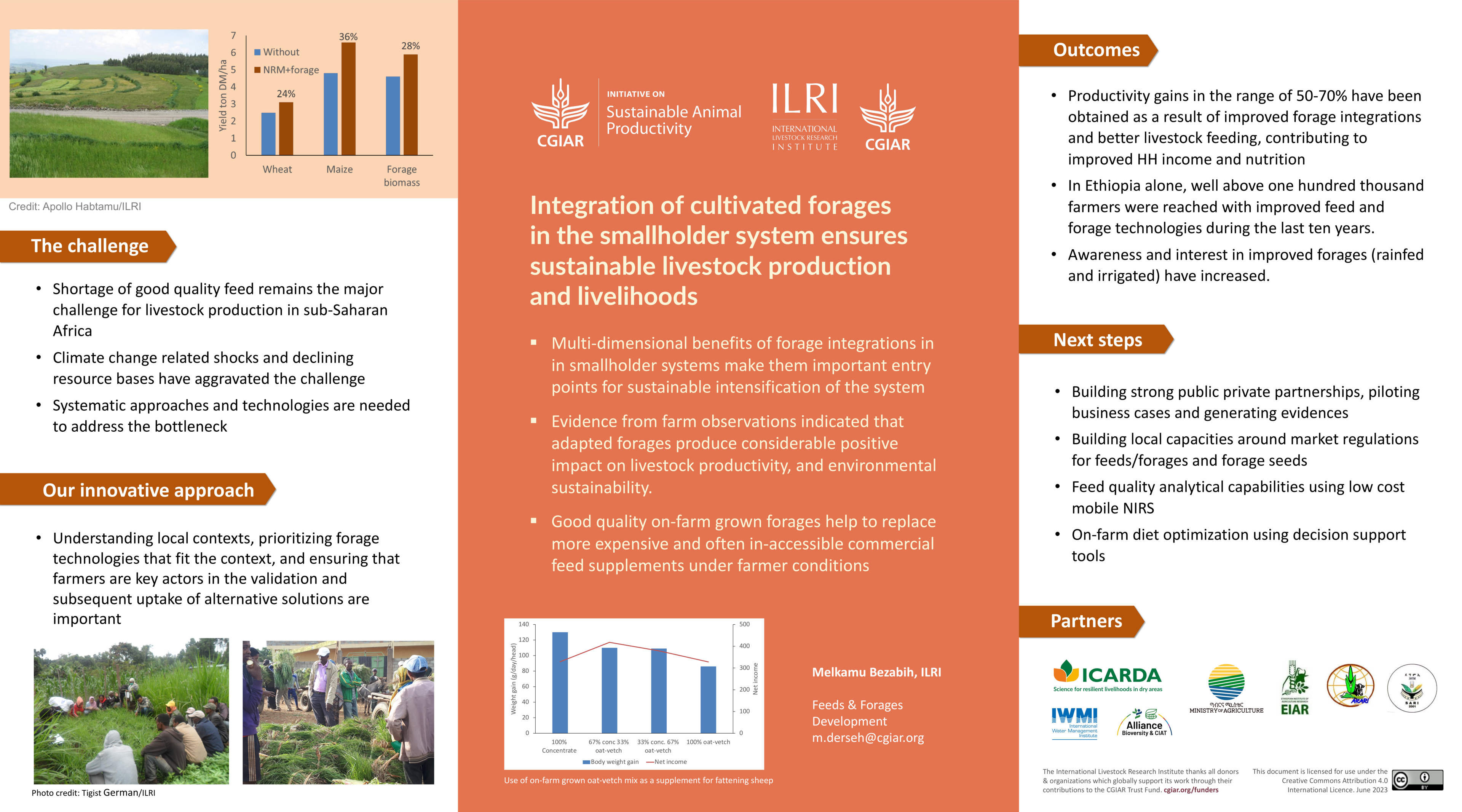 Description
Description
Adoption of cultivated forages has resulted in productivity gains for thousands of farmers in Ethiopia. 
Comments
How do you ensure sustainable seed supply?
- In which dimension is the case of productivity gain?
- Access of the planting materials, seeds?
- External drivers and constraints in policies, market?
- is there any gender approach?
- The innovative approach is not clear to me. What is the main innovation?
- What type of forages were used?
- Description of innovation is general and difficult to know what it is. What kind of forages are applied on the farms?
- Are indigenous forages included?
- What are the forages compared to?
- Productivity gain seems too high?
- how were people reached with those forages? What approach was picked?
Is this targeting small ruminants in particular?
Is the prioritization/farmer fit etc process scaleable? 100 k farmers were "reached". What does that really mean?
What about the business case? It seems a bit of an afterthought.
More about partnerships? Not clear
Add new comment