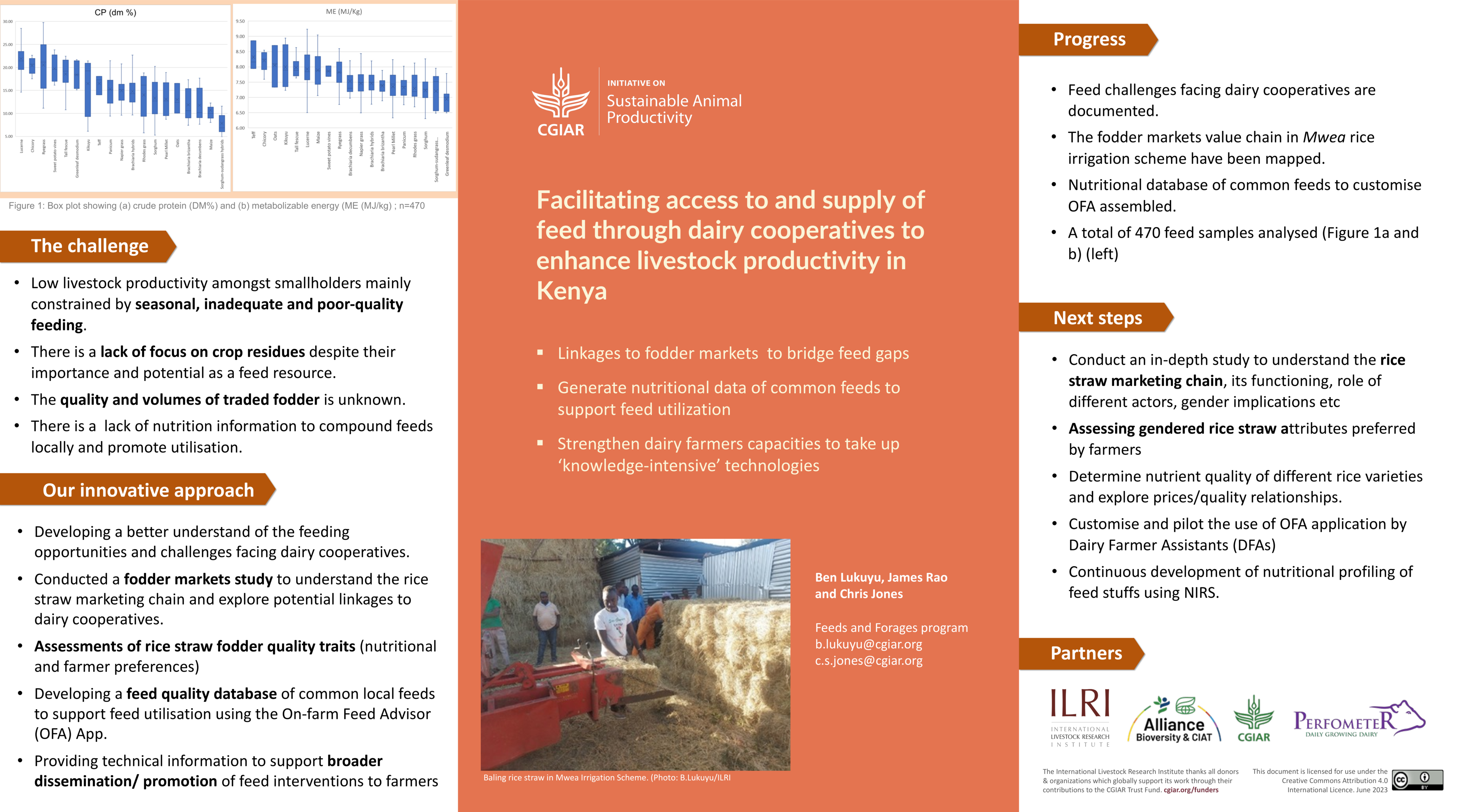 Description
Description
Enhancing the feeding practices of dairy cooperatives to raise livestock productivity.
Comments
- Other than rice straw, what are the availability of the other ingredients?
- Why focused on dairy cooperatives?
- Can it be done in other countries?
- do you have already values for rice straw in terms of CP and ME?
- with which baseline technologies/technology do you compare rice straw?
- any experiences with urea treatment of rice straw?
- How to build database on chemical compositions and nutritive values of feed?
Rice straw has very low nutritive value? Is it worth pursuing its promotion? Any activities to improve its quality? Ways of combining with other feed components?
Who does the promotion? Is it through cooperatives or through dairy farmer assistants?
Any thoughts about better ways to connect feed innovations to delivery channels?
What are gendered rice straw attributes?
How context specific is rice straw as rice is not broadly planted across Kenya?
Is rice straw being promoted as a single intervention or a component of the feed basket?
Add new comment